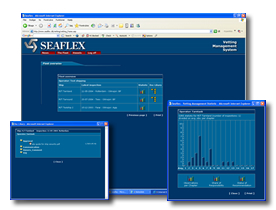 Company IT Profile
Mordern IT technology is available as ever before.
This also affect the IT policy for Seaflex:
it is our aim to get moderne software tools to help us perform our task as good as possible, and with a overview, which is highly demanded because of the complexity of ship managemet.
Many options every day – many balls in the air – we want IT tools to help us to keep a head of the situation.
Today Seaflex has a number of self-developed software solutions to perform our tasks, beside of the ordinary office systems available today, such as mail, excel and word.
To mention:
SeaPlan – a tool to manage Certificates – PMS – ISM – Stock & Purchase
This tool is developed with the look and feel of MS Outlook to …
SeaPlan Web – a tool to keep overview of the technical status on a fleet
Vetting Management – web based application to help shipowneres/operators see status of vettings performed over time.
Various small applications to perfom alerts when importance events has to de done, or even to handle graphic used in our reporting.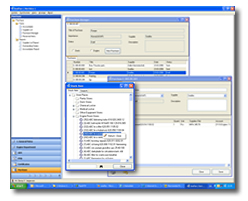 History of Seaflex and its Founder
This section is under way
Inside this page section you will find the written history of the company.
References
This section is underway
Inside this page section you will see our references from our clients and some projects we have been working on.
HAVNEGADE 62.2 DK – 6700 ESBJERG
SEAFLEX A/S
SHIPMANAGEMENT
HAVNEGADE 62.2
DK – 6700 ESBJERG
TEL..: +45 7515 2444
FAX.: +45 7515 2544
E-MAIL INFO@SEAFLEX.EU
VAT.: DK – 29634742